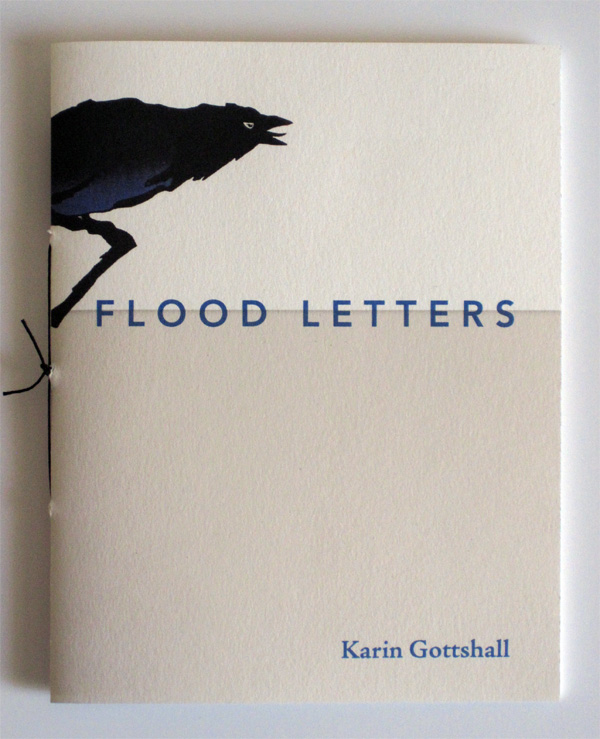 Flood Letters
by Karin Gottshall
Hand-Sewn Chapbook / $10 / Sold-out
The epistolary poems in Karin Gottshall's Flood Letters defy all expectations. In her hands, the familiar Biblical story of the Flood is radically transformed, addressed by the intimate, unflinching voice of one who has mastered the poetics of disaster.
"Karin Gottshall's poems are compelling invitations to an interior landscape that feels relentlessly surprising. Her poems contain an attention to melancholy that's startling for its loveliness; here the darkness is tender if unsettling, and the observations feel vital and new."
–Allison Titus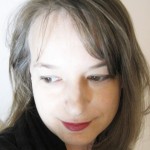 Karin Gottshall is the author of the poetry collection Crocus, published by Fordham University Press in 2007. Her recent work has appeared in FIELD, The Gettysburg Review, Harvard Review, and in the online journals La Petite Zine and Memorious. A native of Michigan, Gottshall now lives in Vermont and teaches poetry writing at Middlebury College.