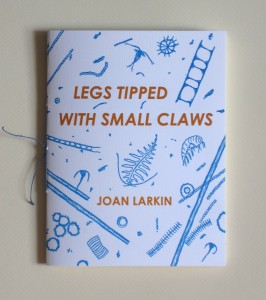 Legs Tipped with Small Claws
by Joan Larkin
Hand-Sewn Chapbook / Sold-Out
In Legs Tipped with Small Claws, Joan Larkin's first collection since My Body: New and Selected Poems, poems rich in the strangeness and struggle of the natural world have a way reordering the reader's attention. From the eye of the plankton to the shell of the Red-Eared Slider, creatures – both human and animal – glow with the radiance of hard-won attention. The twenty poems that make up this small collection are meant to be savored and lived with for a very long time.
space
–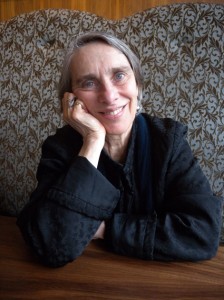 Joan Larkin's My Body: New and Selected Poems (Hanging Loose Press), received the Publishing Triangle's Audre Lorde Award. Her honors include the Poetry Society of America's 2011 Shelley Memorial Award and the Academy of American Poets Fellowship.  She teaches in Drew University's low-residency MFA program in Poetry and Poetry in Translation.
Read more about Legs Tipped with Small Claws here.
Photo by John Masterson ©