This Landscape
by Paige Ackerson-Kiely & Adie Russell
hand-sewn folio with color artwork/$10
This Landscape, the first installment of the Side by Side series, is the result of a collaboration between artist Adie Russell and poet Paige Ackerson-Kiely.
The Side by Side series aims to create a space where contemporary poetry and art can intersect, making a third, undefined category. In viewing the work and forming a personal understanding of the resonance between language and image, the reader joins in the spirit of collaboration that makes this endeavor possible.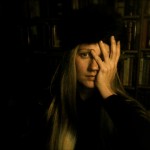 Paige Ackerson-Kiely is the author of In No One's Land (Ahsahta Press, 2007) and The Misery Trail (forthcoming, Ahsahta Press). She lives in Vermont, where she shills fine cheese, co-edits the poetry annual A Handsome Journal and manages her family band, The Blonde Sorrows.
Read Paige's interview with 12 or 20 questions here.
THIS IS FILLER TEXTAND YOU CANT SEE ME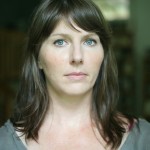 Adie Russell was born in Pittsburgh in 1971 and grew up around Europe and the US. She currently lives in upstate NY where she is hard at work on a new project titled The Most Extreme Perfect That Exists.
See Adie's multimedia and video work here: www.adierussell.com
—
Links: