About
In the Odyssey, the being who recognizes the returning hero Odysseus through his thick disguise comes in the unlikely form of his dog, Argos. Just as the Argos in Homer's epic perceives an important truth before anyone else has sensed it, Argos Books aims to operate on the vanguard of multimodal poetry.
We publish innovative poetry and interdisciplinary work that subverts established conventions of genre, form, function and audience.
We are invested in the life-giving writing of women and of queer, trans and nonbinary authors.
We are devoted to the work of writers of color creating across an array of languages and cultural modes.
We are committed to writing that takes up issues of ability and disability.
We believe that the transmission of literature across languages and political borders is essential to any vibrant literary culture.
And we know that poetry can be a driving force for understanding and saving our imperiled planet.
Realizing these commitments in the form of aesthetically beautiful, intellectually daring books is what we love most.
Argos Books was founded in 2010 by Elizabeth Clark Wessel, Iris Cushing, & E.C. Belli. Our books are (usually) designed by Mårten Wessel.
info@argosbooks.org
–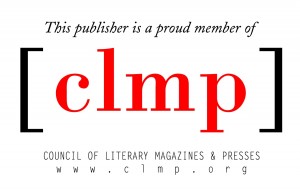 SPACE
SPACE
SACE
SPAC