gloomerang
BY dagmara kraus
translated by joshua daniel edwin
HAND-BOUND CHAPBOOK / $10
Exuberant, darkly funny, and very smart, this long poem by German poet Dagmara Kraus makes music from a state of mind. Its voracious attitude to form and diction is  both timeless and completely of this moment. Joshua Daniel Edwin has vividly brought Kraus's neologisms, music, and rhythms into English with wit and authority. An extremely strong debut from two young poets.
—-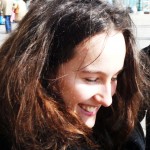 Dagmara Kraus was born in Poland and raised there and in Germany. Her poetry and translations appear widely, including the poetry collections kummerang (KOOKBOOKS, Berlin, 2012) and kleine grammaturgie (Urs Engeler/roughbooks, Solothurn, 2013). She currently lives in rural France and is translating the diary of Polish poet Miron Białoszewski.
space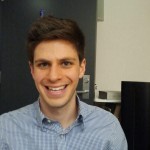 Joshua Daniel Edwin's poetry appears in a variety of publications in print and online. His translations of Dagmara Kraus' poetry were awarded a 2012 PEN/Heim Translation Fund Grant and a 2012 ALTA Fellowship. He lives in Brooklyn and is a member of the editorial board for the magazine Circumference: Poetry in Translation.